Instruction for fees payment via ICICI Bank Eazypay
Eazypay lets you pay your fees conveniently. You can pay the fees using Net Banking, Debit Card, Credit Card.
Process of Fees Payment for B D Memorial:
Click on Institution Name
Enter name of the Institution "B D MEMORIAL" & Click on GO
Enter student Admission No & your mobile number & Click on Show Details
Enter OTP received on Mobile & Click on Submit
View fees
Accept terms & condition by clicking the check box
Select mode of payment : Debit Card, Credit Card, Net banking
Debit Card/Credit Card : You will be directed to pay through Bank Debit Card
Net banking : You will be directed to multiple banks for payment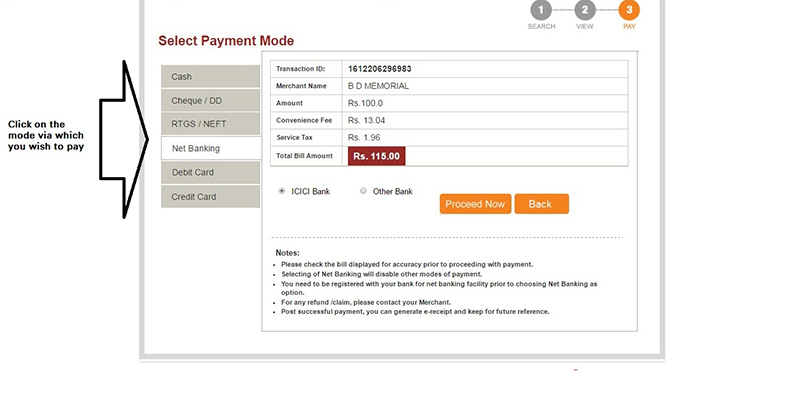 After the payment is being made the system will show the status of the transaction; if successful a receipt will be generated which can be kept for further reference
.